About Us
We are a creative agency located in Toronto, Ontario, Canada. We love strong design,
developing Mobile Apps, B2B tools and Software as a Service (SaaS). We also provide API programming and full-stack technology solutions for Internet of Things (IoT) embedded technologies.

Mobile & IOT Embedded API Development
Mobile and Cloud centric APP development, Internet of Things (IOT) design for interconnected devices.

UI Design
Front end UI design for Mobile Apps and games. Web icons and logo iconology.

Our Secure Data Facility
Our data facility is located in downtown Toronto in a secure, carrier-class data centre at 151 Front Street West, Canada's premier telecommunications hub. Home to more than one-hundred and fifty telecommunications enterprises, it is one of North America's most connected buildings. Its benefits include mission-critical infrastructure for redundant power and connectivity, physical on-site security and electronic access control, and a virtually limitless supply of Internet bandwidth.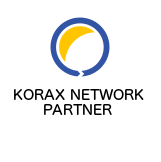 Brand-Identity and Secure Managed Hosting
We provide high quality, high reliability web hosting, email services, dedicated servers, and domain names to businesses, government, professionals, web developers, and hosting resellers. We guarantee all our hosting services and provide 100% uptime guarantee for all our customers.
We are 100% Canadian. Our data-network facilities and servers are located in Toronto, Ontario, Canada. Our support staff is in Ontario. We serve thousands of customers in our immediate region of the GTA, USA, Europe and across Canada.
Our Philosophy is
Passion leads to creative ideas, ideas lead to good design, good design leads to performance, performance leads to success!
Our Team

We believe in a diverse range of personel to bring the best creative skills, thoughts, and creative ideas to the table. Do you have the passion to create and be the best?

send us your CV and join us!
We are commited & we deliver.
Each finished project drives us higher and hungry for more creative designs, we try harder and we do more coding after midnight with lots of coffee & pizza! As a result we deliver a better user experience.
3270
Cups of coffee consumed and counting..
1897
Clients Worked With and Counting..